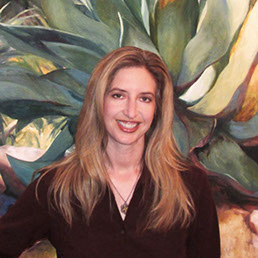 Kim Johnson
​
I have a deep and enduring fascination with art. From an early age, I loved visiting museums and galleries with my parents, poring over art history books, and meeting creative people. Some of my fondest childhood memories are of "museum days" with my mother, wandering through the Minneapolis Institute of Arts and lingering in front of our favorite pieces.
This love of art eventually led me to marry an artist - the kind who is impelled from deep within to create something new every day. We lived in Minneapolis (too cold), then Phoenix (too hot), and now in the breathtakingly beautiful southeastern corner of Arizona (just right).
In my career before we founded TRUST, I worked primarily for small businesses. My background includes financial management, sales, art inventory oversight, serving as a liaison for fine art and furniture auction sales, customer service, and much more.
Now I feel that I am right where I should be - working with my incredibly talented husband doing something we both love. Although I am not an artist myself, I get to contemplate fine art every single day and represent artists whose work I embrace and respect. I am inspired by them. And I am inspired by our collectors, who see what I see in these objects of beauty and expression. My basic job description is that I match people with art - how fantastic is that?
"A thing of beauty is a joy for ever:
Its loveliness increases; it will never
Pass into nothingness..."
-- John Keats
Thomas Ale Johnson (aka Xymyl)
​
Yes, "Ale" is actually my middle name. However, "Xymyl" is a name I adopted as a unique identifier/brand for my fine art career. As a child growing up in northern Minnesota, I was always painting or drawing. I was also interested in computers and started building and customizing them from an early age, with a special interest in creating computer graphics. I also started designing logos (not quite professional) in my mid-teens. These factors naturally led me to a career in marketing, and commercial design. My first job in the Internet field was in February of 1995. I was working for a company called Network 99 in Phoenix, Arizona, where I sold T-1 connections & web sites, but quickly started working with new technologies, designing web sites and working on other graphic design projects. I gradually moved solidly into the creative field, managing teams of designers and serving as creative director for web & print.
In 2005 my wife and I moved to southeastern Arizona's wine country, about 40 miles from the Mexican border near the Chiricahua Mountains. My design clients soon came to include several vineyards and wineries. As we got more involved in the growing Arizona wine scene, it led naturally to opening our first TRUST fine art gallery in a local wine tasting room. When we added this fine art component to our existing design business, we chose the name "TRUST Art & Design" to bring it all together.
TRUST allows me to show my own artwork (as Xymyl) and also represent other artists in our galleries. I continue to accept a few design and marketing projects each year, with a focus on clients in the Arizona wine industry. For years, I was the lone beer writer for AZ Wine Lifestyle Magazine (formerly Arizona Vines & Wines). So I have been able to bring four of my favorite things - art, wine, beer, and design - together into a beautiful synergy.